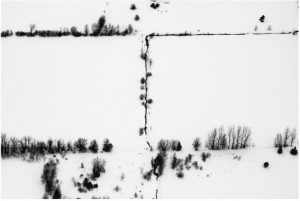 March 13, 2023
In this chapter, we will explore approaches to the topic of Indigenous horror as it applies to Anishinaabe writer Waubgeshig Rice's apocalyptic horror novel Moon of the Crusted Snow. This introduction provides context for the novel by discussing its place within recent trends in genre studies and Indigenous literary studies. In the following sections, we will consider a handful of critical approaches to help guide our reading of the novel before turning to an analysis of key sections from the text itself.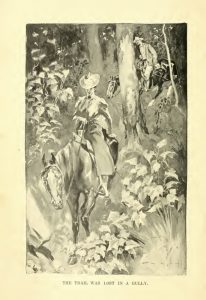 April 19, 2018
In 1900, young American suffragist Grace Gallatin Seton-Thompson published her first book, an account of her extended 1897 camping trip in western regions of the United States and Canada. This chapter contextualizes A Woman Tenderfoot within Canadian literature and within the genre of travel writing that was so popular at the time. It then suggests several theoretical approaches for reading A Woman Tenderfoot more closely.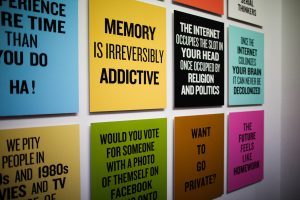 April 19, 2018
Douglas Coupland's 2009 novel Generation A exposes and probes core cultural anxieties related to isolation, mass commercialism, and environmental destruction—threats that feel imminent in our current digital world. As you study Generation A, look beyond this surface to consider how the thriller narrative is linked to the novel's larger concern with storytelling. Because, ultimately, the novel is a story about storytelling, structured as five interconnected narratives, each with embedded "campfire" stories the characters tell each other. In the end, the characters' sharing of stories is integral to the novel's outcome.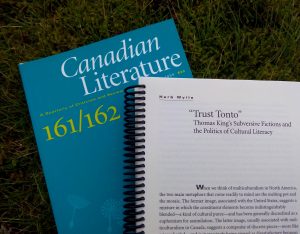 April 19, 2018
When your instructors guide class discussion toward particular topics, or set assignment questions that encourage you to think about particular issues, they are implicitly teaching you what is of current interest in this field. As they guide your reading and thinking, they are inviting you to join the scholarly community in its ongoing conversation about pressing topics in Canadian literature studies. This chapter similarly invites you to further understand and participate in this scholarly community by highlighting some of the most frequently recurring and characteristic motivations that inspire professional scholars to make their arguments in this field. It explores how these motivations shape the development of articles in the field. And it will invite you to consider adopting these motivations in your own essays, or to see how you may have already started adopting them—perhaps even without realizing it.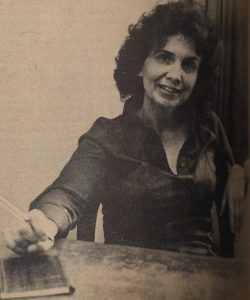 April 19, 2018
This chapter introduces the short story as a literary genre, and discusses the short story cycle as a particularly important genre in Canada. It offers some suggestions for analyzing short stories from print culture and feminist perspectives, and it turns to Alice Munro's 1978 short story cycle Who Do You Think You Are? as a case study in putting these perspectives to work.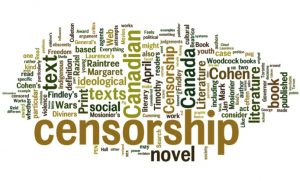 April 19, 2018
This chapter introduces you to literary censorship in Canada, looking both at positions taken by Canadian scholars on the practice of censorship and its effects, as well as at specific examples. We will analyze controversies around three texts to better see how the censorship of Canadian literature works in practice: Timothy Findley's The Wars (1977) and Beatrice Culleton Mosionier's In Search of April Raintree (1983) provide examples of censorship where the authors themselves were involved in contesting or responding directly to critics in their texts; Raziel Reid's When Everything Feels Like the Movies (2014) provides an example of a contemporary attempt to strip a novel of its literary award on the basis of its allegedly controversial content.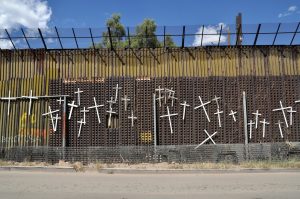 April 19, 2018
This chapter introduces Canadian literature's relationship to the field of Canada-US Border Studies. In what we might call Canadian "border texts," the border features prominently, if variably. The Canadian nation is a contested space, a site of struggle over political and cultural values between groups with diverging interests. Canadian border texts reveal the border as a site of struggle, too, figuring differently from different people's perspectives. In analyzing these literary texts, we see that at times—for some people—the border appears porous and permeable, and at other times—for other people—impenetrable.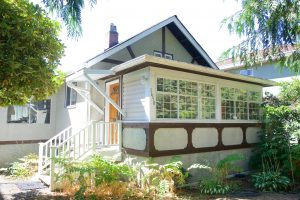 April 17, 2018
Joy Kogawa's novel Obasan (1981) is a powerful narrative about a woman's attempt to understand her familial past and the historical and cultural legacies she has inherited as a Japanese Canadian. Decades after its first publication, Obasan still captures the attention of many readers and is widely taught in schools, colleges, and universities in Canada. The novel has also received a great deal of critical attention—there are a number of book chapters and articles on Obasan. This chapter serves as an introduction to the novel and some of the scholarly conversations that surround it. In particular, it explores the important and interrelated themes of silence and speech, and memory and history; and it suggests some strategies for close-reading the novel.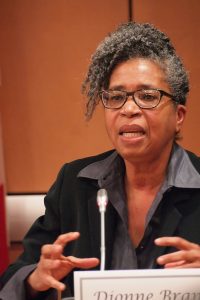 April 17, 2018
Dionne Brand's No Language Is Neutral (1990) is a set of poems that can be understood as a meditation on migration. The book addresses the theme of movement from one location to another as it describes a journey from the Caribbean to Canada. In doing so, it outlines (and asks questions about) a conception of identity that is influenced by movement, dislocation, and variability. The following sections of this chapter summarize some scholarly debates that have taken place around No Language Is Neutral and outline some strategies for interpreting how Brand treats the experience of migration and related topics.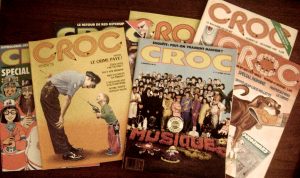 April 17, 2018
Some of the most significant names in Canadian literature—people like author Margaret Atwood and poet bpNichol—have throughout their careers played with comics as part of their larger body of work. Literary scholars have often paid attention when "serious" writers engage in comics, such as Carl Peters in his collection bpNichol Comics, or Reingard M. Nischik's attention to Atwood's comics in her Engendering Genre. But how do we analyze comics produced in Canada by comics creators? We now see comics appearing more frequently in college and university courses, including in Canadian literature classes. Yet the history, scholarship, and language of literary study do not always neatly transpose onto the world of comics. This chapter is designed to introduce new comics readers to the history of creating and evaluating comics in Canada and to the practice of reading them as scholars.