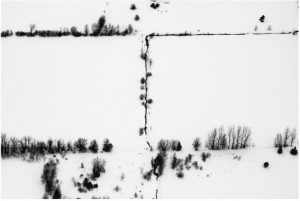 March 13, 2023
In this chapter, we will explore approaches to the topic of Indigenous horror as it applies to Anishinaabe writer Waubgeshig Rice's apocalyptic horror novel Moon of the Crusted Snow. This introduction provides context for the novel by discussing its place within recent trends in genre studies and Indigenous literary studies. In the following sections, we will consider a handful of critical approaches to help guide our reading of the novel before turning to an analysis of key sections from the text itself.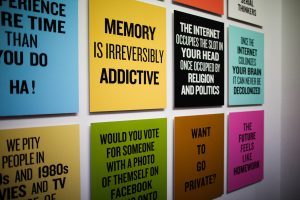 April 19, 2018
Douglas Coupland's 2009 novel Generation A exposes and probes core cultural anxieties related to isolation, mass commercialism, and environmental destruction—threats that feel imminent in our current digital world. As you study Generation A, look beyond this surface to consider how the thriller narrative is linked to the novel's larger concern with storytelling. Because, ultimately, the novel is a story about storytelling, structured as five interconnected narratives, each with embedded "campfire" stories the characters tell each other. In the end, the characters' sharing of stories is integral to the novel's outcome.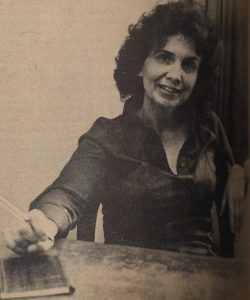 April 19, 2018
This chapter introduces the short story as a literary genre, and discusses the short story cycle as a particularly important genre in Canada. It offers some suggestions for analyzing short stories from print culture and feminist perspectives, and it turns to Alice Munro's 1978 short story cycle Who Do You Think You Are? as a case study in putting these perspectives to work.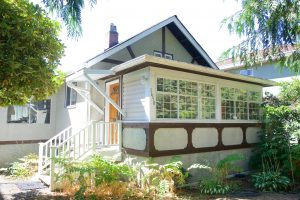 April 17, 2018
Joy Kogawa's novel Obasan (1981) is a powerful narrative about a woman's attempt to understand her familial past and the historical and cultural legacies she has inherited as a Japanese Canadian. Decades after its first publication, Obasan still captures the attention of many readers and is widely taught in schools, colleges, and universities in Canada. The novel has also received a great deal of critical attention—there are a number of book chapters and articles on Obasan. This chapter serves as an introduction to the novel and some of the scholarly conversations that surround it. In particular, it explores the important and interrelated themes of silence and speech, and memory and history; and it suggests some strategies for close-reading the novel.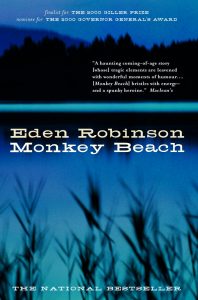 May 9, 2016
Haisla/Heiltsuk writer Eden Robinson's first book, a collection of stories called Traplines, was published to critical acclaim in 1996. Robinson then adapted one story from the collection, Queen of the North, into her debut novel, Monkey Beach, which was shortlisted for the 2000 Governor General's Award and the Giller Prize, and won the Ethel Wilson Fiction Prize.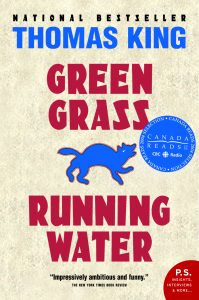 May 9, 2016
Thomas King's storytelling, publications, and talks play a significant role in developing Indigenous literatures in Canada and the United States. Green Grass, Running Water, a finalist for the 1993 Governor General's Award, remains one of his most popular works.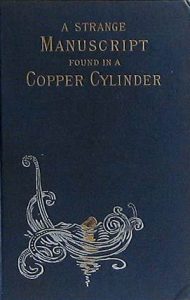 May 9, 2016
Published posthumously in 1888, James De Mille's A Strange Manuscript Found in a Copper Cylinder tells a satiric story of a lost utopia through a frame narrative and an internal tale ostensibly found in a bottle floating at sea. The questions in this case study guide students through the frame narrative structure, as well as the use of irony and problematic depictions of utopia.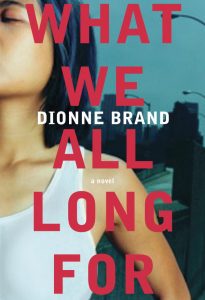 May 9, 2016
Dionne Brand's 2005 novel What We All Long For explores the experiences of a small group of friends in Toronto and their troubled family histories, in particular touching on how processes and forces of global travel, nationalism, culture, racialization, and economic disparities inform their identities. This set of stories interweave with the story of one lost family member, Quy, who struggles to rejoin his family through an international maze of barriers.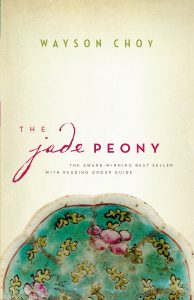 May 9, 2016
Wayson Choy's novel follows a Chinese Canadian family in Vancouver around the time of World War II, through the eyes of the three youngest children. The story draws on the history of Chinese labourers on the railway, the perpetual navigations of and tensions caused by cultural difference, perceptions of Japanese Canadians, and other national and cultural identifications dominant at the time.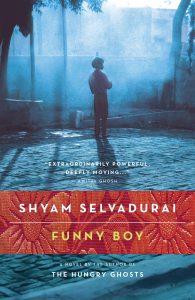 May 9, 2016
Shyam Selvadurai's novel Funny Boy presents the coming of age of Arjie, a young, gay, Tamil boy in Sri Lanka. Set against the backdrop of Sri Lankan social and cultural politics of the 1980s, the novel explores the barriers around love, marriage, gender expectations, and cultural tensions, specifically in the Sinhala and Tamil populations. The tension and change in Sri Lanka during the 1980s leading up to the events of Black July parallel the development of Arjie's own tumultuous realization of his homosexual identity.