Canadian Literature is proud to present "Reading and Writing Canada: A Classroom Guide to Nationalism," our first completed TLEF-supported learning resource."Reading and Writing Canada" is part of the CanLit Guides project, which takes full advantage of Canadian Literature's online archives to introduce students to academic discourse on Canadian literature.
This guide was developed by a team at Canadian Literature to introduce Canadian culture, writing, and criticism with a focus on the fluctuating concept of nationalism. We would like to thank all of the scholars who donated their time to making a useful and engaging resource for university instructors and students.
"Reading and Writing Canada" follows currents in nationalism throughout Canadian history, introduces scholarly criticism and commentary, and engages students with academic discourse in their own reading and writing.
Some highlights of the guide include:
History and Culture
Students are encouraged to think about the historical and cultural contexts that inform literature. "Reading and Writing Canada" introduces students to scholarly criticism by giving a condensed overview of the development of nationalism in Canada, examining issues such as colonialism, war, immigration, discrimination, and multiculturalism.
Case Studies
Students are given a chance to apply close reading strategies with literary Case Studies on Timothy Findley's The Wars, Wayson Choy's The Jade Peony, and Dionne Brand's What We All Long For. With reading questions and connections to articles published in Canadian Literature, students are introduced to in-depth reading strategies in conjunction with literary criticism.
Poems
To enrich students' experience with "Reading and Writing Canada," we have interspersed the guide with poems originally published in Canadian Literature. These poems reflect on some of the issues surrounding nationalism introduced throughout the guide, and encourage students to think about connections between literature and the contexts introduced in other chapters.
Thank you for visiting. We hope you enjoy "Reading and Writing Canada: A Classroom Guide to Nationalism."
---
Chapters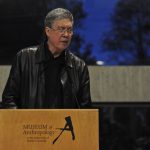 Written by CanLit Guides' Editorial Team
It may seem strange to open a guide to Canadian literature by describing it as a shifting wilderness and a bewildering whirlwind. However, M. G. Vassanji's comment serves as a warning to stay away from rigid, categorical thinking. There is no central idea, no easy essence, that binds Canadian literatures together.
---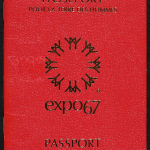 Written by CanLit Guides' Editorial Team
A
nation
is a group of people who regard themselves as sharing the same culture; a
state
is a group of people governed by the same laws and political institutions. Groups of people connected through history settled within a geographical region, building customs and forming dialects. Modern nations emerged from the desire of such groups to claim and defend land for hunting, gathering, agriculture, and other economic activities. The borders on contemporary maps resulted from long histories of negotiations and wars among nations and nation-states to control particular territories.
---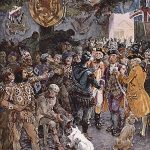 Written by CanLit Guides' Editorial Team
The development of cultures and nation states is characterized by migration (see Diamond and Wolf). With the advent of new technologies to connect people all over the world, such as airplanes and the Internet, this slow migration accelerated in the twentieth century, and continues to gather speed. This phenomena, also known as globalization, reflects the shift toward the colonial expansion of empires, starting in Canadian history with English and French colonization and continuing as well as in more contemporary forms of international immigration and trade.
---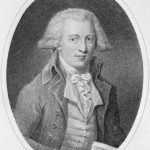 Written by CanLit Guides' Editorial Team
The stereotype of the explorer is a single European man, often pictured standing at the bow of a ship looking off to the horizon, or planting a flag on some new territory to claim it for the empire.
---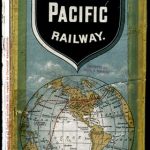 Written by CanLit Guides' Editorial Team
Loyalism, still strongly colonial rather than national at this time, helped develop a problematic and still pervasive collective concept of Canada as a white, Christian, primarily Anglophone, civil society.
---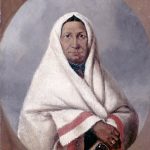 Written by CanLit Guides' Editorial Team
This chapter stages an imaginary conversation between Duncan Campbell Scott (born 1862), the Canadian Deputy Superintendent of Indian Affairs from 1913 to 1932, and E. Pauline Johnson (Tekahionwake; born 1861), the daughter of a Mohawk Chief and an Englishwoman. Scott and Johnson were distinctively different poets who addressed Indigenous issues from very different
racialized
and gendered perspectives.
---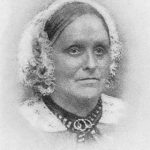 Written by CanLit Guides' Editorial Team
This popular account of emigration from England and settlement in Upper Canada has become a classic in the history of Canadian literature. First published in 1852, Roughing It in the Bush describes Susanna Moodie's impressions of the people, places, and processes of settlement in the first seven years after she arrived in Upper Canada in 1832.
---
Written by CanLit Guides' Editorial Team
In the nineteenth century, Canada created assimilationist legislation for the governance of Aboriginal peoples (see especially the Indian Act of 1876), producing the residential school system among other initiatives that sought to eradicate cultural differences.
---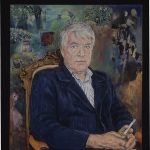 Written by CanLit Guides' Editorial Team
The Wars, which won the Governor General's Award for Fiction in 1977, is an example of what influential Canadian literature critic and theorist Linda Hutcheon terms historiographic metafiction.
---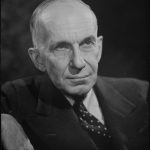 Written by CanLit Guides' Editorial Team
A form of nationalism particularly relevant to the study of Canadian literature is cultural nationalism, which argues for the support, recognition, and preservation of cultural institutions and products as necessary elements of national identity. This nationalism has sometimes been driven by a desire for self-articulation and sometimes by cultural protectionism.
---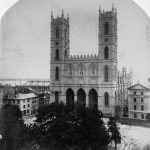 Written by CanLit Guides' Editorial Team
In the 1960s and 70s, the unified vision of a culturally homogeneous nation run by elite white men was fractured by civil rights movements against racial discrimination, the women's movement, and the Quiet Revolution in Quebec. The Quiet Revolution, which became noisier over time, led to the referendums on sovereignty in 1980 and 1995 because of the division between federalist and sovereignist political factions.
---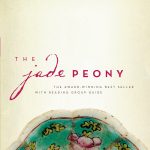 Written by CanLit Guides' Editorial Team
Wayson Choy's novel follows a Chinese Canadian family in Vancouver around the time of World War II, through the eyes of the three youngest children. The story draws on the history of Chinese labourers on the railway, the perpetual navigations of and tensions caused by cultural difference, perceptions of Japanese Canadians, and other national and cultural identifications dominant at the time.
---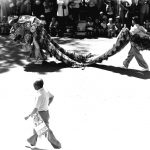 Written by CanLit Guides' Editorial Team
Multiculturalism itself is not a settled concept—even though it is legislated in Canada—and it continues to be developed or contested in various ways.
---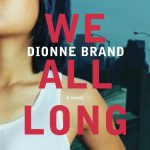 Written by CanLit Guides' Editorial Team
Dionne Brand's 2005 novel What We All Long For explores the experiences of a small group of friends in Toronto and their troubled family histories, in particular touching on how processes and forces of global travel, nationalism, culture, racialization, and economic disparities inform their identities. This set of stories interweave with the story of one lost family member, Quy, who struggles to rejoin his family through an international maze of barriers.
---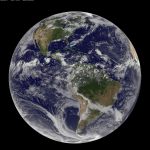 Written by CanLit Guides' Editorial Team
Discussing nationalism in terms of globalization troubles and broadens simplistic notions of place. A global perspective focuses on groups with shared interests that form affinity networks beyond national borders, such as global Indigenous movements and international associations that address educational and economic inequalities, human rights violations, and so forth.
---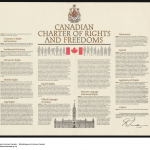 Written by CanLit Guides' Editorial Team
Contemporary debates about Canadian nationalism in Canadian literature reflect ongoing concerns with power, history, cultural diversity and with their effects on individuals, communities, and the nation state.
---
Written by CanLit Guides' Editorial Team
In this critical writing assignment, compare and contrast one book and at least one (or even a few) of the following poems (or select from others found in this unit).
---