---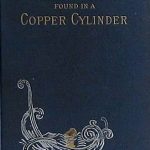 Written by CanLit Guides' Editorial Team
Published posthumously in 1888, James De Mille's A Strange Manuscript Found in a Copper Cylinder tells a satiric story of a lost utopia through a frame narrative and an internal tale ostensibly found in a bottle floating at sea. The questions in this case study guide students through the frame narrative structure, as well as the use of irony and problematic depictions of utopia.
---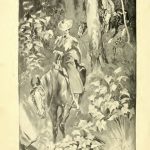 Written by Tiffany Johnstone
In 1900, young American suffragist Grace Gallatin Seton-Thompson published her first book, an account of her extended 1897 camping trip in western regions of the United States and Canada. This chapter contextualizes A Woman Tenderfoot within Canadian literature and within the genre of travel writing that was so popular at the time. It then suggests several theoretical approaches for reading A Woman Tenderfoot more closely.
---
Written by CanLit Guides' Editorial Team
Influenced by both avant-garde poetry and Virginia Woolf's
stream of consciousness
narrative mode, Daphne Marlatt's Ana Historic follows the mind of the narrator, Annie, at work. While researching the history of Mrs. Richards, a mysterious woman who appears in the civic archives of Vancouver in 1873, Annie's mind jumps from her research to her personal struggle with her mother's suicide, intermingling the three women's stories on the page. The layout and typography change as perspective shifts, offering a collage of the women's lives, serving as analogues to one another.
---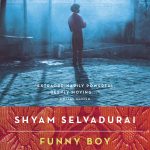 Written by CanLit Guides' Editorial Team
Shyam Selvadurai's novel Funny Boy presents the coming of age of Arjie, a young, gay, Tamil boy in Sri Lanka. Set against the backdrop of Sri Lankan social and cultural politics of the 1980s, the novel explores the barriers around love, marriage, gender expectations, and cultural tensions, specifically in the Sinhala and Tamil populations. The tension and change in Sri Lanka during the 1980s leading up to the events of Black July parallel the development of Arjie's own tumultuous realization of his homosexual identity.
---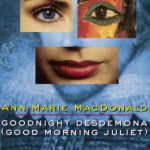 Written by CanLit Guides' Editorial Team
Ann-Marie MacDonald's widely produced play, and winner of the 1990 Governor General's Award for Drama, presents Constance Ledbelly, an academic who is sucked into and disrupts the story-worlds of two Shakespearean plays, Othello and Romeo and Juliet.
---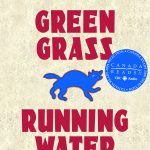 Written by CanLit Guides' Editorial Team
Thomas King's storytelling, publications, and talks play a significant role in developing Indigenous literatures in Canada and the United States. Green Grass, Running Water, a finalist for the 1993 Governor General's Award, remains one of his most popular works.
---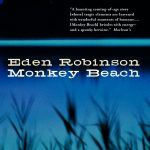 Written by CanLit Guides' Editorial Team
Haisla/Heiltsuk writer Eden Robinson's first book, a collection of stories called Traplines, was published to critical acclaim in 1996. Robinson then adapted one story from the collection, Queen of the North, into her debut novel, Monkey Beach, which was shortlisted for the 2000 Governor General's Award and the Giller Prize, and won the Ethel Wilson Fiction Prize.
---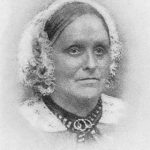 Written by CanLit Guides' Editorial Team
This popular account of emigration from England and settlement in Upper Canada has become a classic in the history of Canadian literature. First published in 1852, Roughing It in the Bush describes Susanna Moodie's impressions of the people, places, and processes of settlement in the first seven years after she arrived in Upper Canada in 1832.
---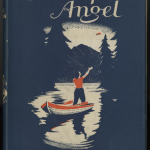 Written by CanLit Guides' Editorial Team
Considered one of Wilson's most accomplished works, Swamp Angelfollows Maggie Vardoe (later Lloyd) as she flees her husband in Vancouver to help run a fishing lodge in the interior of British Columbia. The novel illustrates the tension between her personal autonomy as a woman, and the needs and perceptions of a largely heteronormative community. Through the transformations of the main character, we can observe a process of attaining personal agency and self-actualization in the midst of societal constraints.
---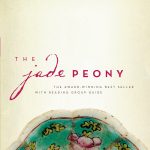 Written by CanLit Guides' Editorial Team
Wayson Choy's novel follows a Chinese Canadian family in Vancouver around the time of World War II, through the eyes of the three youngest children. The story draws on the history of Chinese labourers on the railway, the perpetual navigations of and tensions caused by cultural difference, perceptions of Japanese Canadians, and other national and cultural identifications dominant at the time.
---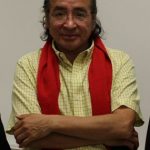 Written by CanLit Guides' Editorial Team
The Rez Sisters launched Highway's career as a notable and influential playwright in Canada, and earned him a Dora Mavor Moore Award in 1987. The play was initially performed only in Indigenous communities, but then moved to major stages across the country.
---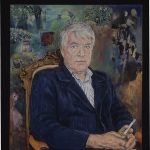 Written by CanLit Guides' Editorial Team
The Wars, which won the Governor General's Award for Fiction in 1977, is an example of what influential Canadian literature critic and theorist Linda Hutcheon terms historiographic metafiction.
---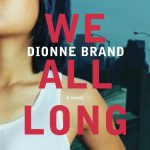 Written by CanLit Guides' Editorial Team
Dionne Brand's 2005 novel What We All Long For explores the experiences of a small group of friends in Toronto and their troubled family histories, in particular touching on how processes and forces of global travel, nationalism, culture, racialization, and economic disparities inform their identities. This set of stories interweave with the story of one lost family member, Quy, who struggles to rejoin his family through an international maze of barriers.
---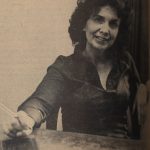 Written by Nadine Fladd
This chapter introduces the short story as a literary genre, and discusses the short story cycle as a particularly important genre in Canada. It offers some suggestions for analyzing short stories from print culture and feminist perspectives, and it turns to Alice Munro's 1978 short story cycle Who Do You Think You Are? as a case study in putting these perspectives to work.
---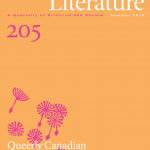 Written by CanLit Guides' Editorial Team
Academic articles are scholarly conversations. They often reference and speak to each other and allow scholars to acknowledge, criticize, engage, learn from, disagree with, and add to each other's ideas. This conversation happens between peers with a shared language, knowledge base, and training.
---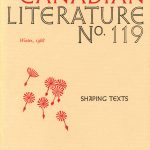 Written by CanLit Guides' Editorial Team
Think of close reading as similar to a criminal investigation in which we, as readers, move slowly through the language and forms of the text, working through suggested connotations, subtle connections, and implications of terms and images. Our goal is to unravel the subtle riches of expression, to solve (or glimpse) the mystery.
---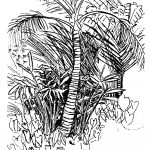 Written by CanLit Guides' Editorial Team
The goal of a close reading is to produce a convincing and thorough interpretation of a text. Even straightforward prose can contain a trove of literary devices and strategies to either guide the reader toward meaning or obfuscate meaning altogether. While close reading, it is not only important to understand
what
authors are saying, but also,
how
they are saying it.
---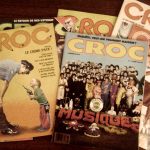 Written by Brenna Clarke Gray
Some of the most significant names in Canadian literature—people like author Margaret Atwood and poet bpNichol—have throughout their careers played with comics as part of their larger body of work. Literary scholars have often paid attention when "serious" writers engage in comics, such as Carl Peters in his collection
bpNichol Comics
, or Reingard M. Nischik's attention to Atwood's comics in her
Engendering Genre.
But how do we analyze comics produced in Canada by comics creators? We now see comics appearing more frequently in college and university courses, including in Canadian literature classes. Yet the history, scholarship, and language of literary study do not always neatly transpose onto the world of comics. This chapter is designed to introduce new comics readers to the history of creating and evaluating comics in Canada and to the practice of reading them as scholars.
---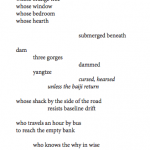 Written by CanLit Guides' Editorial Team
The following poems, previously published in Canadian Literature, use a variety of strategies to defamiliarize and reconceptualize their subject. These strategies include novel combinations of images, linguistic disruptions, and more.
---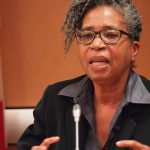 Written by Carl Watts
Dionne Brand's
No Language Is Neutral
(1990) is a set of poems that can be understood as a meditation on migration. The book addresses the theme of movement from one location to another as it describes a journey from the Caribbean to Canada. In doing so, it outlines (and asks questions about) a conception of identity that is influenced by movement, dislocation, and variability. The following sections of this chapter summarize some scholarly debates that have taken place around
No Language Is Neutral
and outline some strategies for interpreting how Brand treats the experience of migration and related topics.
---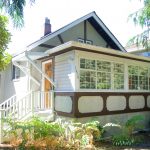 Written by Farah Moosa
Joy Kogawa's novel
Obasan
(1981) is a powerful narrative about a woman's attempt to understand her familial past and the historical and cultural legacies she has inherited as a Japanese Canadian. Decades after its first publication,
Obasan
still captures the attention of many readers and is widely taught in schools, colleges, and universities in Canada. The novel has also received a great deal of critical attention—there are a number of book chapters and articles on
Obasan
. This chapter serves as an introduction to the novel and some of the scholarly conversations that surround it. In particular, it explores the important and interrelated themes of silence and speech, and memory and history; and it suggests some strategies for close-reading the novel.
---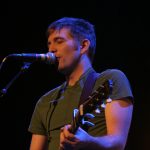 Written by Bronwyn Malloy
This chapter considers the roles of locality and identity in John K. Samson's song lyrics, particularly through Samson's evocations of the people, landmarks, and history of Winnipeg, Manitoba in "One Great City!" Locality means the particular place or position of something, and is related to the idea of the "local," which connotes a specialized knowledge about a certain place or community by virtue of being part of it. Samson, a lifelong Winnipeg resident frequently termed "the poet laureate of Winnipeg rock" (Sorensen), has often made the city his unlikely muse, saying, "I think of Winnipeg as my subject . . . that I'm always trying to get right. . . . Even if I leave, I'll always be writing about this place" (qtd. in Chong 77).
---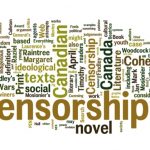 Written by Lucia Lorenzi
This chapter introduces you to literary censorship in Canada, looking both at positions taken by Canadian scholars on the practice of censorship and its effects, as well as at specific examples. We will analyze controversies around three texts to better see how the censorship of Canadian literature works in practice: Timothy Findley's The Wars (1977) and Beatrice Culleton Mosionier's In Search of April Raintree (1983) provide examples of censorship where the authors themselves were involved in contesting or responding directly to critics in their texts; Raziel Reid's When Everything Feels Like the Movies (2014) provides an example of a contemporary attempt to strip a novel of its literary award on the basis of its allegedly controversial content.
---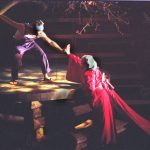 Written by Sophie McCall and Christine Kim
The play Burning Vision, by Métis Dene playwright and filmmaker Marie Clements, is an extraordinary exploration of interconnectedness across diverse histories, cultures, languages, and places. The play traces several intertwined historical trajectories, but the more familiar historical event it narrates is how the atomic bombs that were dropped by the United States on Nagasaki and Hiroshima during World War II were made from uranium mined from the lands of the Sahtu Dene First Nation near Port Radium, Northwest Territories. Although this event indelibly and permanently connected these two places in terms of trauma, disease, and environmental poisoning, it also later generated more positive relations of responsibility, accountability, and mutual recognition.
---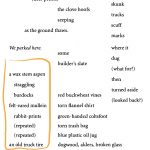 Written by CanLit Guides' Editorial Team
Literature loves to throw curveballs. Contemporary writers in particular often challenge expectations and assumptions about literature by purposefully disrupting them. Wynne Francis, writing on the 1960s literary scene, observes that Canadian literature became polarized between a mass market/mainstream culture (figured as the centre, or as culture itself) and the radical fringe that expressed a counter-culture of extreme experimentalism.
---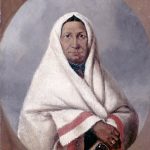 Written by CanLit Guides' Editorial Team
This chapter stages an imaginary conversation between Duncan Campbell Scott (born 1862), the Canadian Deputy Superintendent of Indian Affairs from 1913 to 1932, and E. Pauline Johnson (Tekahionwake; born 1861), the daughter of a Mohawk Chief and an Englishwoman. Scott and Johnson were distinctively different poets who addressed Indigenous issues from very different
racialized
and gendered perspectives.
---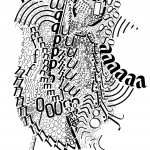 Written by CanLit Guides' Editorial Team
Some poets push further, beyond visual placement of words, to visual disruption of language itself. For example non-semantic or asemic visual poetry plays with letters in a variety of ways without forming words.
---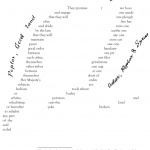 Written by CanLit Guides' Editorial Team
This chapter includes several contemporary visual poems by non-Indigenous poet Shane Rhodes (b. 1973) and Nisga'a poet Jordan Abel (b. 1985). These poems engage with the ways that land negotiations, treaties, and cultural documentation dispossessed Indigenous peoples.
---