---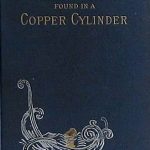 Written by CanLit Guides' Editorial Team
Published posthumously in 1888, James De Mille's A Strange Manuscript Found in a Copper Cylinder tells a satiric story of a lost utopia through a frame narrative and an internal tale ostensibly found in a bottle floating at sea. The questions in this case study guide students through the frame narrative structure, as well as the use of irony and problematic depictions of utopia.
---
Written by CanLit Guides' Editorial Team
Influenced by both avant-garde poetry and Virginia Woolf's
stream of consciousness
narrative mode, Daphne Marlatt's Ana Historic follows the mind of the narrator, Annie, at work. While researching the history of Mrs. Richards, a mysterious woman who appears in the civic archives of Vancouver in 1873, Annie's mind jumps from her research to her personal struggle with her mother's suicide, intermingling the three women's stories on the page. The layout and typography change as perspective shifts, offering a collage of the women's lives, serving as analogues to one another.
---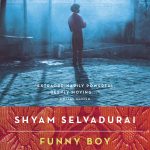 Written by CanLit Guides' Editorial Team
Shyam Selvadurai's novel Funny Boy presents the coming of age of Arjie, a young, gay, Tamil boy in Sri Lanka. Set against the backdrop of Sri Lankan social and cultural politics of the 1980s, the novel explores the barriers around love, marriage, gender expectations, and cultural tensions, specifically in the Sinhala and Tamil populations. The tension and change in Sri Lanka during the 1980s leading up to the events of Black July parallel the development of Arjie's own tumultuous realization of his homosexual identity.
---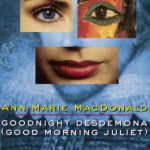 Written by CanLit Guides' Editorial Team
Ann-Marie MacDonald's widely produced play, and winner of the 1990 Governor General's Award for Drama, presents Constance Ledbelly, an academic who is sucked into and disrupts the story-worlds of two Shakespearean plays, Othello and Romeo and Juliet.
---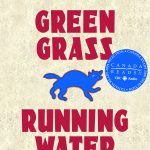 Written by CanLit Guides' Editorial Team
Thomas King's storytelling, publications, and talks play a significant role in developing Indigenous literatures in Canada and the United States. Green Grass, Running Water, a finalist for the 1993 Governor General's Award, remains one of his most popular works.
---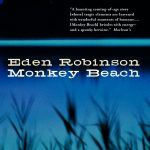 Written by CanLit Guides' Editorial Team
Haisla/Heiltsuk writer Eden Robinson's first book, a collection of stories called Traplines, was published to critical acclaim in 1996. Robinson then adapted one story from the collection, Queen of the North, into her debut novel, Monkey Beach, which was shortlisted for the 2000 Governor General's Award and the Giller Prize, and won the Ethel Wilson Fiction Prize.
---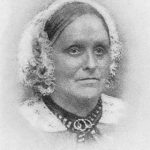 Written by CanLit Guides' Editorial Team
This popular account of emigration from England and settlement in Upper Canada has become a classic in the history of Canadian literature. First published in 1852, Roughing It in the Bush describes Susanna Moodie's impressions of the people, places, and processes of settlement in the first seven years after she arrived in Upper Canada in 1832.
---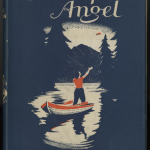 Written by CanLit Guides' Editorial Team
Considered one of Wilson's most accomplished works, Swamp Angelfollows Maggie Vardoe (later Lloyd) as she flees her husband in Vancouver to help run a fishing lodge in the interior of British Columbia. The novel illustrates the tension between her personal autonomy as a woman, and the needs and perceptions of a largely heteronormative community. Through the transformations of the main character, we can observe a process of attaining personal agency and self-actualization in the midst of societal constraints.
---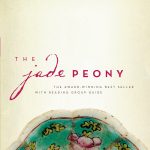 Written by CanLit Guides' Editorial Team
Wayson Choy's novel follows a Chinese Canadian family in Vancouver around the time of World War II, through the eyes of the three youngest children. The story draws on the history of Chinese labourers on the railway, the perpetual navigations of and tensions caused by cultural difference, perceptions of Japanese Canadians, and other national and cultural identifications dominant at the time.
---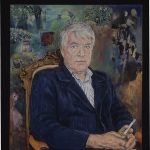 Written by CanLit Guides' Editorial Team
The Wars, which won the Governor General's Award for Fiction in 1977, is an example of what influential Canadian literature critic and theorist Linda Hutcheon terms historiographic metafiction.
---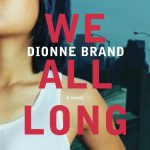 Written by CanLit Guides' Editorial Team
Dionne Brand's 2005 novel What We All Long For explores the experiences of a small group of friends in Toronto and their troubled family histories, in particular touching on how processes and forces of global travel, nationalism, culture, racialization, and economic disparities inform their identities. This set of stories interweave with the story of one lost family member, Quy, who struggles to rejoin his family through an international maze of barriers.
---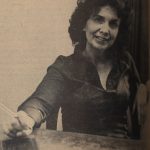 Written by Nadine Fladd
This chapter introduces the short story as a literary genre, and discusses the short story cycle as a particularly important genre in Canada. It offers some suggestions for analyzing short stories from print culture and feminist perspectives, and it turns to Alice Munro's 1978 short story cycle Who Do You Think You Are? as a case study in putting these perspectives to work.
---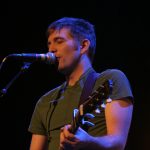 Written by Bronwyn Malloy
This chapter considers the roles of locality and identity in John K. Samson's song lyrics, particularly through Samson's evocations of the people, landmarks, and history of Winnipeg, Manitoba in "One Great City!" Locality means the particular place or position of something, and is related to the idea of the "local," which connotes a specialized knowledge about a certain place or community by virtue of being part of it. Samson, a lifelong Winnipeg resident frequently termed "the poet laureate of Winnipeg rock" (Sorensen), has often made the city his unlikely muse, saying, "I think of Winnipeg as my subject . . . that I'm always trying to get right. . . . Even if I leave, I'll always be writing about this place" (qtd. in Chong 77).
---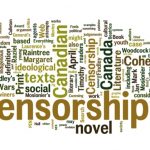 Written by Lucia Lorenzi
This chapter introduces you to literary censorship in Canada, looking both at positions taken by Canadian scholars on the practice of censorship and its effects, as well as at specific examples. We will analyze controversies around three texts to better see how the censorship of Canadian literature works in practice: Timothy Findley's The Wars (1977) and Beatrice Culleton Mosionier's In Search of April Raintree (1983) provide examples of censorship where the authors themselves were involved in contesting or responding directly to critics in their texts; Raziel Reid's When Everything Feels Like the Movies (2014) provides an example of a contemporary attempt to strip a novel of its literary award on the basis of its allegedly controversial content.
---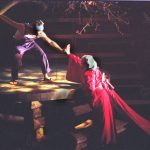 Written by Sophie McCall and Christine Kim
The play Burning Vision, by Métis Dene playwright and filmmaker Marie Clements, is an extraordinary exploration of interconnectedness across diverse histories, cultures, languages, and places. The play traces several intertwined historical trajectories, but the more familiar historical event it narrates is how the atomic bombs that were dropped by the United States on Nagasaki and Hiroshima during World War II were made from uranium mined from the lands of the Sahtu Dene First Nation near Port Radium, Northwest Territories. Although this event indelibly and permanently connected these two places in terms of trauma, disease, and environmental poisoning, it also later generated more positive relations of responsibility, accountability, and mutual recognition.
---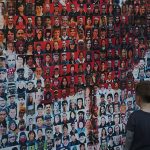 Written by Brendan McCormack
In this chapter, we will explore how "official multiculturalism"—that is, multiculturalism as a federal government policy in Canada—has influenced the writing and publishing of Canadian literature. While you have likely already thought about multiculturalism as part of the social context within which Canadian literature circulates, or about which Canadian authors write, official multiculturalism has also supported the production of Canadian literature itself. This chapter will introduce you to the history of the Writing and Publications Program (WPP), through which Canada's federal multiculturalism directorate provided funding for literature from the 1970s-1990s.
---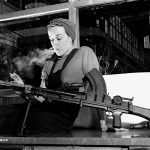 Written by CanLit Guides' Editorial Team
Despite the hyper-masculinity of early to mid-twentieth century modernism, representations of gendered spaces and relationships began to shift with the World Wars, which produced the need for women to play a greater role in public life. Much of this shift was influenced by the need for women to work in factories, filling the positions traditionally held by the men now risking their lives at the front.
---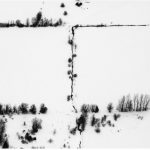 Written by Gage Karahkwí:io Diabo
In this chapter, we will explore approaches to the topic of Indigenous horror as it applies to Anishinaabe writer Waubgeshig Rice's apocalyptic horror novel Moon of the Crusted Snow. This introduction provides context for the novel by discussing its place within recent trends in genre studies and Indigenous literary studies. In the following sections, we will consider a handful of critical approaches to help guide our reading of the novel before turning to an analysis of key sections from the text itself.
---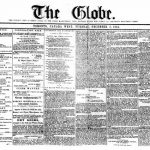 Written by Ceilidh Hart
The book tends to get a great deal of focus in contemporary Canadian literary culture: literary awards, national reading programs such as Canada Reads, university courses, even, tend to place the book at the centre. And yet, in the nineteenth century, it was the periodical press—magazines and newspapers—that drove Canada's cultural life. This chapter, using the writing career of Isabella Valancy Crawford as a case study, explores the importance to readers and writers alike of periodical publishing in early Canada, and the profound role it played in shaping a national literary culture at that time.